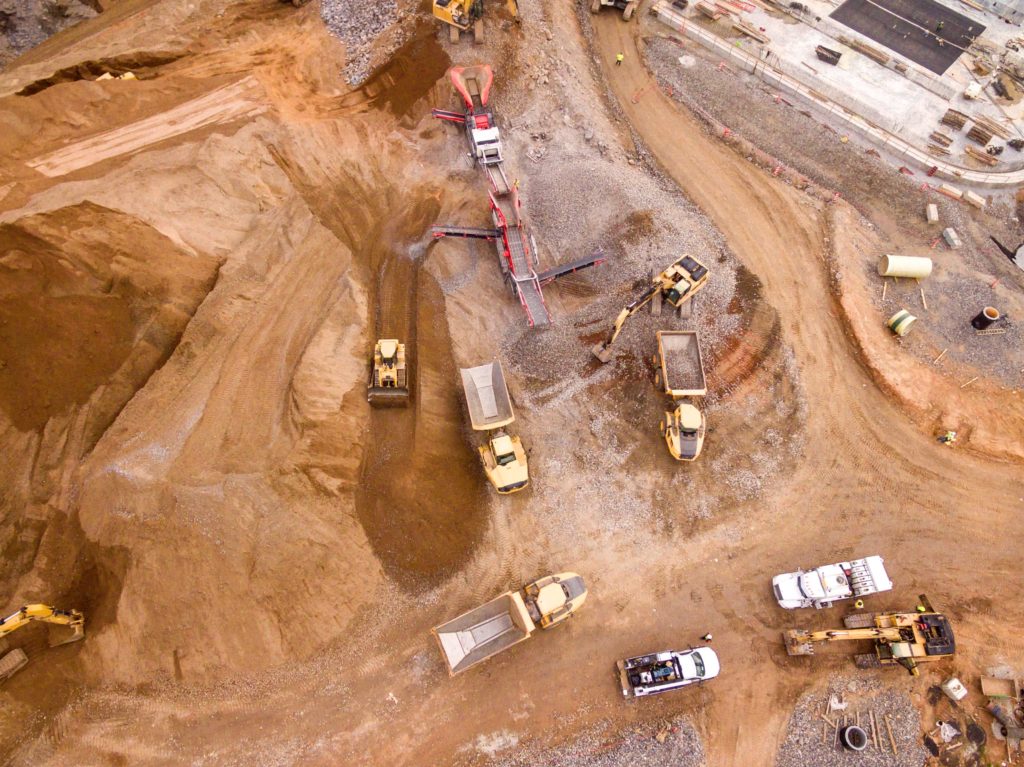 Risk Exposure
Construction sites, if not properly controlled, can become the source of property damage or bodily injury…
Employee or laborer getting injured
Theft of materials or equipment
Adjacent building getting damaged
Physical injury to pedestrian
Underground utilities incurring damage
In addition to preventing a claim, quality site-security can impact the bottom line.
A contractor's ability to control damage can be the difference between making a profit and having a net loss.
Below offers practical tips on controlling job site security.
---
General Site Security
Contact the police and fire departments before starting a job.
Establish contact with adjoining properties—encourage them to report suspicious activities on the site.
Require prompt reporting by workers of incidents of theft and vandalism.
Report all losses to the police immediately.
Maintain complete records of all security incidents.
When possible, enclose the job site with a security fence.
Provide for nighttime lighting of the site.
Provide for limited access to the site, preferably with lockable gates.
Post warning signs to keep unauthorized persons off the site.
Use only high-quality locks—never leave keys in locks, or leave locks in an open position.
Consider the use of security guards and have them patrol the site on designated rounds.
Equipment, Tools, and Materials
Consider utilizing a secured area for equipment storage within the site.
Maintain an inventory system for all equipment, tools, and materials. Include photographs of equipment and expensive tools.
Establish a program for verifying all deliveries.
Keep tools securely locked in storage trailers or sheds.
Stamp all heavy equipment and attachments with an ID number. Provide warning signs on equipment indicating that ID Numbers are recorded.
Establish a supervisory key-control program for motorized equipment.
Park equipment centrally in a well-lighted, secure area.
Immobilize equipment by disabling it or using anti-theft/anti-vandalism devices.
Schedule material deliveries to coincide with installation…especially for high-value materials.
Keep the on-site inventory of materials to a minimum.
Store equipment, materials, and tools away from perimeter fencing.
Remove equipment and materials from the site when no longer needed.
Fire / Water-Damage Prevention
Obtain a hot-work permit, and be sure subcontractors have them as well when welding / cutting / brazing or using an open flame.
Train workers on how to use fire extinguishers.
Provide a daily map of hot work locations and communicate to after-hours security which locations to check.
Inspect temporary power distribution for overloading and damaged electrical cords.
Institute and enforce a no-smoking policy.
Minimize accumulation of combustibles.
Maintain fire access roads and be sure they can support heavy fire-fighting equipment.
Conduct pre-storm inspections to ensure there aren't any uncovered openings that could allow rain to enter.
Inspect and remove debris from roof drains.
Inspect weather-protecting tarps to ensure they will not detach during wind events.
---
What's Your Construction Site Best Practices?
Do you have formal protocol for construction site security?
Does it align with OSHA standards and local city codes?
Do you have personnel designated to oversee this function?
What specific duties would he / she perform?
If you still have questions concerning your construction site procedures, consider reaching out to us.
We have additional resources for construction safety, and can also help you connect with experts in this field.
Fill out the form below or on the contact page to get in touch.