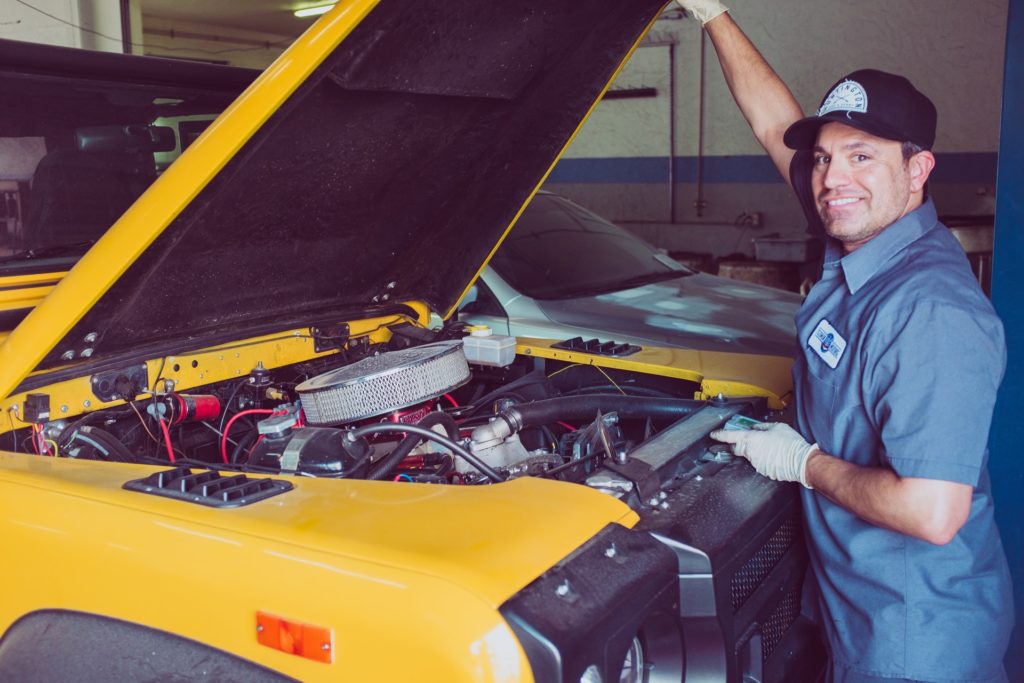 Well-managed vehicle maintenance programs are extremely important in any business that operates motor vehicles.
---
Particularly for industries that transport cargo, persons, or equipment…there are direct benefits from a strong maintenance policy, such as
1) decreased accidents (and the resulting liability) due to vehicle defects,
2) reduced operational costs (ie – purchasing new vehicles), and
3) improved public opinion (your vehicles bear your name).
---
Within most (if not every) vehicle maintenance programs are 4 fundamentals that guide its success…
Preventative Maintenance
Demand Maintenance
Crisis Maintenance
Maintenance Records.
---
Fundamental #1 – Preventive Maintenance
A business should have a realistic preventive maintenance (PM) program to get the most economical service out of the vehicle.
Preventive maintenance differs from demand or crisis maintenance in that it attempts to anticipate problems and to plan for their correction before they become serious.
A good PM program usually starts with the manufacturer's recommendations concerning necessary maintenance and the time / mileage when it should be performed.
From there, the maintenance interval will vary from one company to another depending on the vehicle specifications, the type of operation in which the vehicle is used, and management's appreciation and knowledge of operational costs.
Typical jobs included in preventative maintenance include oil and filter changes, lubrication, tightening of components, engine tune-ups, brake jobs, tire rotation, replacement of specific engine hoses, and radiator maintenance.
---
Fundamental #2 – Demand Maintenance
When maintenance is performed only when the need arises, it is often referred to as demand maintenance.
Some vehicle parts are only replaced on a "when failed" basis, such as light bulbs, springs, window glass, wiper blades, wiring, gauges, and seat cushions.
Other parts will be replaced or repaired when wear and tear is detected by inspections, such as tires; engine, transmission and rearends; universal joints; bushings; batteries; and fatigued, corroded, or deteriorated structural members.
Components necessary for the safe operation of the vehicle should be inspected regularly to assure that a maintenance need is detected promptly.
---
Fundamental #3 – Crisis Maintenance
If preventive maintenance or demand maintenance is ignored or postponed, a likely result will be crisis maintenance…when a vehicle has a breakdown on the road.
A mechanic will have to be dispatched to repair the vehicle and a replacement vehicle may have to be sent.
The sudden failure of one item often results in damage to other component parts.
Crisis maintenance is much more expensive than preventive or demand maintenance due to the cost of:
The driver's downtime
Supervisory time expended to organize necessary repair procedures and possibly reroute deliveries
The mechanic's time to get to and return from the location of the breakdown (or having an outside mechanic make the repairs)
Cost of additional damaged parts.
These cost-factors emphasize the importance of preventative maintenance and demand maintenance in mitigating crisis maintenance.
---
Fundamental #4 – Maintenance Records
Every good maintenance program includes a thorough and up-to-date record keeping program.
To be useful, maintenance records need to…
Clearly identify the vehicle
Be kept current
Only record meaningful data
Be reviewed on a periodic basis.
---
Key Record #1 – Driver's Vehicle Condition Report
One key and often neglected maintenance record is the driver's vehicle condition report.
This report instructs the driver to systematically inspect the vehicle, and provides a means for the driver to note vehicle deficiencies.
By keeping a copy of the last vehicle condition report on the vehicle, the driver, mechanic, or other interested parties can see at a glance any known mechanical problems with the vehicle.
---
Key Record #2 – Maintenance / Repair Work Records
There should also be a record of all preventative maintenance and repair work performed on a vehicle.
Management can analyze the maintenance work that has been performed on a vehicle to determine if additional work is necessary or can be expected.
The maintenance record can also be used to determine the source of unsolved problems, or to identify equipment that is being neglected by a driver.