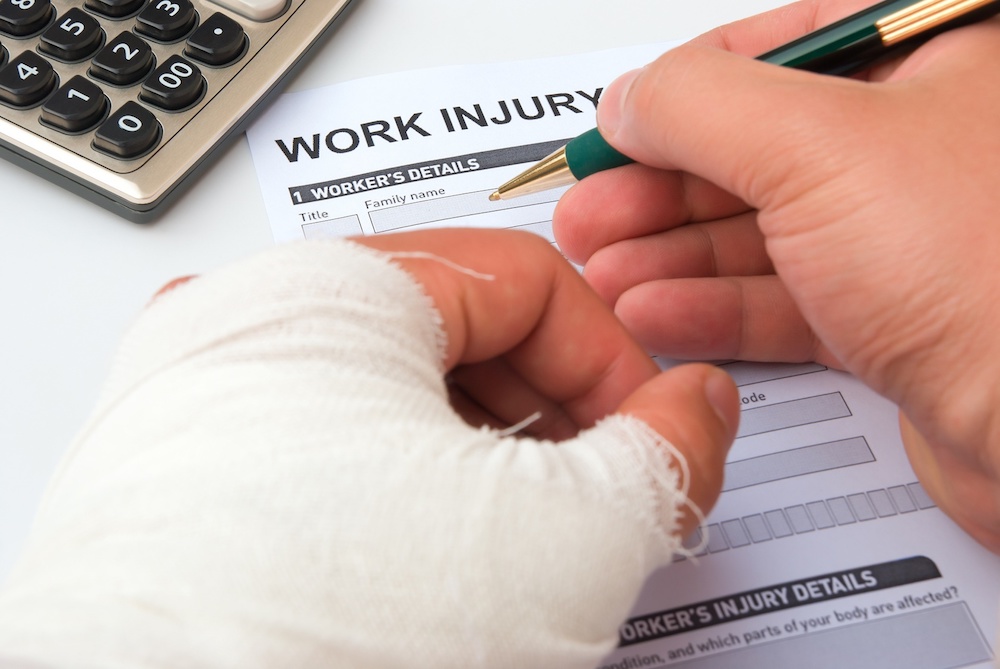 Injuries Happen
Even with the best training, equipment, and safety procedures…on-the-job incidents occur. When this happens, a strong return-to-work program benefits both the employer and the employee.
---
What is 'Return-to-Work'?
Rather than waiting for an injured worker to receive a full medical release, you offer a light duty work alternative (approved by the attending physician) to keep injured employees engaged and onsite.
---
Benefits of a Return-to-Work Program
One of the biggest expenses in workers' comp is costs related to an injured worker's lost time. Those claims dollars are put back on a business via future year premium increases.
By offering early return-to-work to injured workers, you lower the indemnity costs of a claim, and save yourself in future years.
Additional benefits include…
Prevent additional claims (ie – malingering)
Improve relations with the injured employee
Improve overall employee retention
Reduce turnover costs
Help the injured worker maintain a routine
Help the injured worker develop a feeling of productivity
---
Best Practices for a Successful Return-to-Work Program
Best practices for establishing a return-to-work program are broken into 4 steps…
1) Develop the Culture

Positivity: A return-to-work program is advantageous for all parties. Strive for support from all employees.
Flexibility: Some adjustments may be needed to accommodate the worker's injuries (ie – reduced hours, special tools, new positions / roles). Be flexible to create manageable work.
Safety: Employees who are used to intense work may be naturally inclined to do difficult tasks. Make sure injured workers are not pushing themselves beyond their limits.
2) Create a Plan

Develop a return-to-work policy and a light duty program before an incident occurs. Light duty examples include answering phones, filing, basic data management, basic cleaning, greeting customers, or training.
Needed for Medical Release: When the attending physician needs to approve return-to-work, having an established plan is very useful.
3) Educate and Collaborate

Educate supervisors and managers: Make sure everyone understands why light duty is important. Don't let misunderstandings disrupt your program.
Collaborate with medical providers: Inform medical providers who treat occupational injuries that your organization offers modified duty.
4) Utilize available resources

Resources for Program Development: The Texas Department of Insurance has information on return-to-work programs, providing rules, tools and forms. The Department of Labor has a Return-to-Work Toolkit, offering info on relevant laws, including the Family and Medical Leave Act (FMLA) and the American with Disabilities Act (ADA).
Reimbursement from the State: Small employers who make modifications to help an injured employee return-to-work in Texas may be eligible for a $5,000 reimbursement.
---
What's Your Return to Work Plan?
Have you formalized a plan to transition an injured worker back in to the workplace?
What specific duties would he / she perform?
Have you mapped-out a timeline of post-injury activities?
Have you prepared non-injured workers for the 'return to work' structure?
If you still have questions concerning your return to work game-plan, why not get in touch with an expert.
We have vast resources for injury management, and offer free guidance for this important topic.
Fill out the form below or on the contact page to get in touch.